Top posting users this week

Name : ?
Age: ?
Sex: ?
Weapon : Single Handed, Single Hand+ Shield, two Handed, Duel Wielding, Archer+daggers
Personal Skills: Hunter, Listening, cook, Crafting, blacksmith (There is loads more so pick what you want, (Can Know 3)
Backstory: We are starting 1 year into SAO(instead of when people are first trapped(so your backstory can relate to that 1 year gap or, who you are outside SAO
Admin




Posts

: 93


Join date

: 2014-01-17



Username: Jaren
Real name: Jacob Afan
Age: 17
Sex: Male
Weapon: Archer+daggers
Personal Skills: Hunter, Listening, Crafting
Backstory:

Before SAO Jacob was apart of a broken down family in California. His father was a part of the military and he taught Jacob a variety of Martial Arts, and how to shoot a gun as well as a bow.

Jacob started in SAO as anyone else; scared and just wanting to go home, to the real world. He began to live in the city after he realized that he wasn't so good at combat. After many attempts at fighting monsters he left battle with only a sliver of health left. This lead him to become an archer leaving him behind the lines and killing from a distance. He began working on his craftsmanship and later opened up his own shop building anything for anyone for the right price that is.
Last edited by TobyX on Tue Jan 28, 2014 12:17 pm; edited 1 time in total



Posts

: 97


Join date

: 2014-01-24



Name : Jessica Fairfox
Age: 20
Sex: F
Weapon : 2h Sword
Personal Skills :Cook, Hunter, Blacksmith
Backstory: Jessica came from , a family of New York Cops and wanted to be one herself and grew up trying to make a difference in her world as much as she could to lead up to that dream,unlike other people who randomly Found themselves trapped within the game, she decided to enter the world knowing the situation after the initial date trying to find and look after a close friend she had, though during the year she could not accomplish this goal, is he dead or alive was a question that stayed with her
During Her Time in the Game, say Quickly become a Strong 2 handed warrior with speed and skill on her side, (She claims its from watching Films with her 3 brothers though we all know its pure Natural Instinct).  
Due to the Role she had Taken, she often found herself on the front lines helping everyone but this is not where her time was spent primarily, it was either fine tuning her skills while leveling, Dealing with the Laughing Coffin / Similar Guilds, plus Enjoying the city life in which certain Floors of SAO offered.
As a exspert blacksmith she always made sure she and her friends had the best gear around, not to mention the goody bags of nice food she left people as a chef.
I will Fine Tune this later
Admin




Posts

: 93


Join date

: 2014-01-17



Username: Tayren
Real Name: Ren Ashya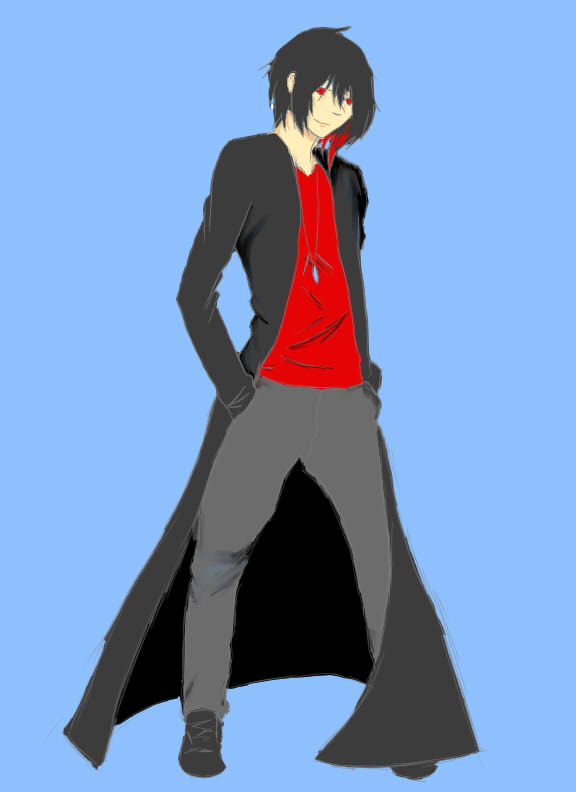 Age: 17
Sex: Male
Weapon : Single Handed, Duel Wielding, two-handed
Personal Skills: Hunter, Crafting, Cook
Backstory: Ren Ashya, best friends with Jacob Afan, grew up in a town in Sunny California. His parents died in the heat of battle, leaving him to his grandmother, Yuna and his brother, Riley.
Before their death, Ren's parents (Claire and Kuzuki) trained Ren and Riley in the art of Swordsmanship. Mastering the skill at a young age, Riley took over as the teacher right after the death of their parents. Ren quickly became a master afterwards.
Ren started SAO after being bombarded with invites from his best friend, Jacob. Ren usually keeps to himself, fighting only the dangers but he is quick to be of aid when requested.



Posts

: 67


Join date

: 2014-01-28





Similar topics
---
Permissions in this forum:
You
cannot
reply to topics in this forum