Top posting users this week

Rank class test:
1. What is your specialty? Explain.
2. There are two enemies in front of you. In your hand you have your weapon of choice; what is it and how do you take down your opponents?
3. There is one enemy that shows no weakness. How do you take them down?
4. You're facing a horde of enemies with no weapon in hand, what do you do? Explain.
5. You and your team have fallen into an ambush, low on ammo, what do you do? How do you get out of the situation with the least amount of causalities?
6. Your ally has fallen and you are facing two enemies that show no weakness. What do you do? Explain.
7. You are in battle with one opponent and you notice he has a slight limp in his left leg. What would you do?
8. An angry mind is a narrow mind. In your own words, explain this phrase.
ADD COMPLETED RANK TEST WITH YOUR CREATED CHARACTER
Name:
Age:
Sex:
Four Family Relation if any (Max 2):
Background:
Description:
Refer to the Taren reference post for Four family and class information.
Link:
http://ffda.forumotion.co.uk/post?p=42&mode=editpost
Last edited by Ren.Ashya on Thu Jan 30, 2014 1:18 pm; edited 5 times in total
COMMANDER (no test needed)
Name: Ren Ashya
Age: 20
Sex: Male
Four Family Relation if any (plot protection): Ashya (main), Sai (main), Amagi and Afan
Background: Ren Ashya, best friends with Jacob Afan, grew up in a town in Sunny California. His parents died in the heat of battle, leaving him to his grandmother, Yuna and his brother, Riley.
Description: Blue hair. brown eyes. Tall and slender. When in transformation 1: eyes turn red with black slits. Transformation 2: Black hair, red eyes and black marks on face. Transformation 3: White hair with black skin and red eyes. Transformation 4: White hair and green eyes. Fool Mode: Aura clothing and aura hair with white eyes and red outline with black slits. Gravitator mode: Brown eyes, white long hair, pattern on chest.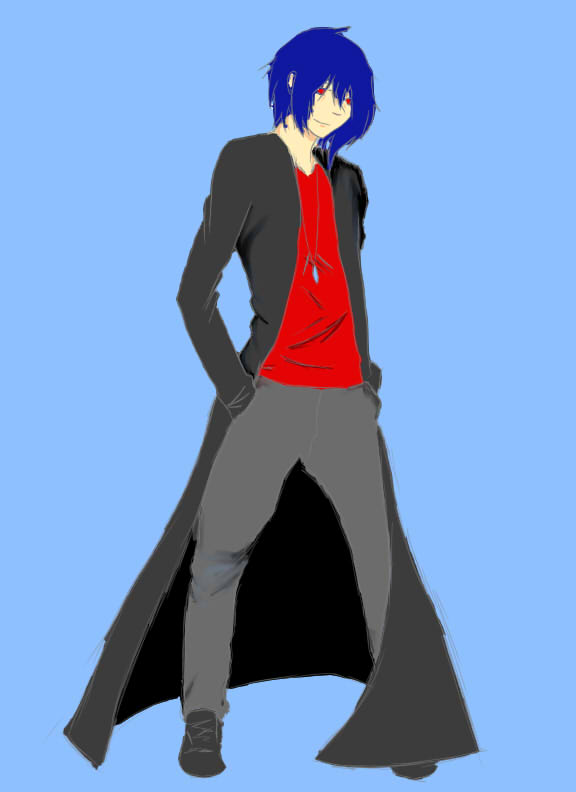 Last edited by Ren.Ashya on Tue Jan 28, 2014 11:10 pm; edited 1 time in total
COMMANDER (no test needed)
Name: Jacob Afan
Age: 19
Sex: Male
Four Family Relation if any (plot protection): Afan (main), Sai, and Ashya
Background: Jacob was apart of a broken down family in California. His father was a part of the military and he taught Jacob a variety of Martial Arts, and how to shoot a gun. Through Ren, he awakened Amaterasu and controlled his Afan powers. He is now the general of Team Taren, Commander in The Galactic Federation and Ren's right hand man.
Description: Black, short hair. Slightly darker skin. Flame pattern appears on his neck and face when powers are awakened. Has an X scar on his cheek and chest. Black flame redemption: black flame wings and duel flame rods. False Sai: one sai eye and black aura control. Sai mode: Black hair, red eyes, black flame pattern and aura and flame control.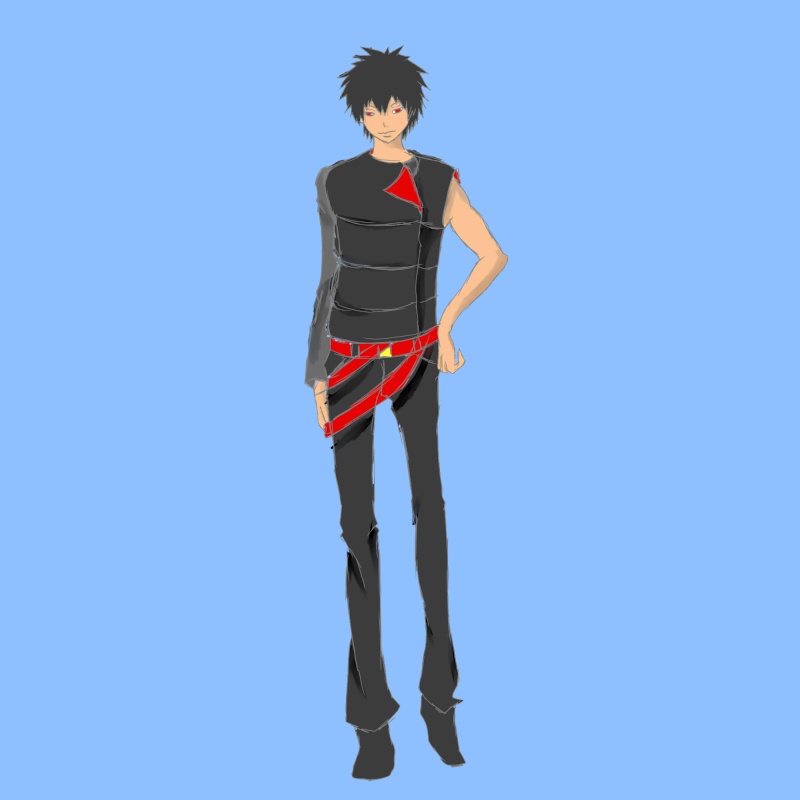 [quote="Ren.Ashya"]Rank class test:
Specialist : Warrior Princess characteristics
Master Swordsman, using a unique styles within combat, Such as , Parry Fraction: Able to class swords with forces Physically stronger with Fast Gliding Deflecting Attacks, without causing, any forceful Conclusions, Poke Bleed Style, benefiting from the Parry style able goes for quick and minor woulds, cutting key areas, after while take effect. Has more styles up sleeve including Cold Blooded Killer styles + Fast Reactions.
Great Foresight : Able to predict possible threats, and is prepared for most outcomes within resources available and a fast thinker. (Id improve this later)
2. There are two enemies in front of you. In your hand you have your weapon of choice; what is it and how do you take down your opponents?
Depending on the situation and the weapons they were caring, (Firearms) Using my super-speed id charge in a zigzag manor towards them with a defensive states, so i can block any bullets with my Blade, That are unavoidable, to get into close combat, for quick Take outs.
Both using 2H or single blades. Go full force on one attempting to overwhelm quickly, which would be designed to Bait the second to attempt to attack my back, and at just the right moment , use my super-speed, and mobility as a master swordswoman, to use his momentum agaisnt him, and twist round for a attack on him Which if he avoids, i will get the first, if he doesn't i get him(with a 50-50 chance him and his buddy just killed each-other in there collision with each other) . Both Using Knifes, Force them into a single front, keep a higher ground, and just overwhelm with skill, and weapon reach,
3. Firearm = Get into close-combat as soon as possible for a quick take down.
4. If i have a way to escape i will, if escape isn't an option, wave a white flag, and ask to speak to the leader for terms of a surrender. Or attempt to stall while help is on way(This would assume i have no army of my own, since in this situation i would of saw it coming and taken my own army.)
5. Use someone who can Turn darkness into light (I can anyway) cos of my 2 combos, To create a smokescreen and an illusion of our presents, and attack the abushers support units following to grab there weapony and form a strong offensive formation (inspired by Romans, to dominate the remaining abushers.
6. Get into a defensive stance over my friend, and slowly get him out, while fellow team members give us support and, suddenly change tactics, when the 2 things, get put onto def by my team, and quickly assassinate them cold blooded style
7. Hold firm in solid combat, give him 1 warning while not letting up if he doesn't surrender kick the leg then cat it off, giving a second warning if not taken kill them.
8.
An angry mind is a narrow mind. In your own words
Having an angry mind is a mistake due to your falling your self that your working harder in the fight, which is just because your burning your mind, and your focus causing yourself to not see the bigger picture. Though normally this is a weakness can cause advantage in some cases, due to scaring the enemy.
COMPLETE TEST WITH YOUR CHARACTER
Name: Jessica Shanks
Age: 22
Sex: F
Four Family Relation if any (Max 2):Ashya & Afan
Background: Even Thoug Jessica has ties to both Ashya & afran she is actually part of a rouge party who don't like the rules, or how things are with constant Conflict, and plan to take out key people on all sides, Creating a common Enermy and uniting the world in the 24th century (or what ever century this is based in)
Description:
Even Though Jessica is extremely nice most of the time, and will go out of her way to help a friend, and even in combat she is nice and leans towards making someone not a threat and giving people a second change, over killing them, though get on her bad side and your see a ruthless monster like no other.
Will write more latter
Admin




Posts

: 93


Join date

: 2014-01-17



Name: Bobby Kovach
Age: 19
Sex: Male
Family: Afan
Description: Kind of like Jacob but shorter hair.
Background: Lost in the wilderness as a child, Bobby grew up fighting on his own. He was forced to fend for himself until found and brought to the Academy.

Class Rank Test:

Automatic F class (he doesn't want to take the test)



Posts

: 97


Join date

: 2014-01-24



Name: Jason Black-leaves
Age: 23
Sex: male
Family: none
Description: long blond hair and sea blue eyes. Wears a black vest,blue dungeries,leather boots and and hold a staff made from bone.Was a only child at the age of 4 but his family could not support him so they were killed by hitmen, so he was forced to live all by his till he was 14 when a sensei brought him in and offered to teach him marcial arts and in return he would owe him his life.But when he was 17 his sensei was murdered by assasains and so he has been alone ever since and this is where his story continues...



Posts

: 2


Join date

: 2014-01-30



1. my specialty's include smokecans (to keep away from situations),archery and marcial arts.
2.I would have a bamboo stick to sweep their legs and hit their weapons out of their hand so they have no dangerous way of fighting back and then hit them in weak spots till they collapse.
3. I would use my speed to get behind and snap his neck.
4. I grab my smokecan to get away by jumping from shack to shack.
5. I would tell us to stay in a circle backs to each other and protect each other so we do not get any causalitys in the situation.
6. I would take my allies weapon to give myself an even match and i would keep them away for as long as i could until they get to me and then i would attack them one by one.
7. I would use my agility to run away so his the injured leg gets worn out.
8. It means that if you let your anger get the better of you it will make you think less about whats right.



Posts

: 2


Join date

: 2014-01-30



Name:Codename enderman
Sex:M
Age: 18
Family:Afan
Description: Looks sort of like Joey Wheeler but doesn't sport windbreaks.
Backround: Has won many Duel Monsters Championships and tourneys, and uses cards to defend himself and uses cards to save the world from eternal darkness.



Posts

: 33


Join date

: 2014-01-27



1. Spellcasting and Dueling in Duel Monsters
2. I use a technique called "silent Fists"
3. By Finding a weakness. every enemy has one.
4. "Silent Fists".
5. I use my carfully created escape plan and put it in effect and fight through the enemies 6. I use a revival spell to bring back my ally and destroy my enemy.
7. Take him down by his left leg.
8. The angrier you are, the more bad decisions u make.
Age:18
Sex:Male
Four Family Relation if any : Last answer in last post.
Background:Same
Description:Same
Refer to the Taren reference post for Four family and class information.
Link:
http://ffda.forumotion.co.uk/post?p=42&mode=editpost
[/quote]



Posts

: 33


Join date

: 2014-01-27



1. Ability to analyze situations calmly, create strategies to solve complicated problems using his powers.

2. I do believe I'm scared to take them to the trap that I have prepared to kill them.

3. I start playing with my enemy's mind to find weaknesses in their strategy of battle and make him lose control, then waiting for the right moment to overwhelm and defeat him.

4. Chances are they have bombs all over the place, if my enemy wants flew all to pieces or you want removed and all are still living.
Otherwise I prefer to escape as well live to beat my enemy at another time.

5. Throwing smoke bombs first of all. Ahahahahahaha! Well, do formations to cover the backs of each member and begin withdrawal as soon as possible, if the enemy has ambushed means you have the ground prepared for any changes that may occur in battle. I retire with my team to safety making my way through the enemies if necessary.

6. Plan a strategy to ensure victory and I drop those enemies if necessary he would retire, there is no possibility to risk me not knowing that victory will be mine.

7. I would think you have me as an easy target to lower their guard and to attack his weakened leg at the right time, that way my chances of victory increase.

8. When a person gets angry, his mind is not able to see solutions and possibilities to get out of trouble.

Name: Kenji Sai
Age: 20
Sex: Male
Four Family Relation if any (Max 2): Sai & Amagi

Background: It has ties with Sai and Amagi which has led to internal conflicts have slight Ashya which have not been revealed so far, under a calm personality and showing control his powers apparently Kenji is friend of all, helping those in need showing to be very responsible and accurate at the time finishing your duty. Apparently this young man lives a quiet life.

Description: Short white hair, red eyes, weight 67kg, height 1.77 meters, color obscured by the aura glows mysteriously Sai but the view of those who see him.



Posts

: 19


Join date

: 2014-01-26





Similar topics
---
Permissions in this forum:
You
cannot
reply to topics in this forum